CME Conferences Organizing
CME Conference Organizing was founded in UAE, with the personal encouragem ent of people who were involved with congresses and who had stated a need for professional congress organizers based in Dubai.
The long-time experience that the founders had from other fields coupled with their strong desire to offer high quality, reliable services and their passion for their work were the basis for establishing the company.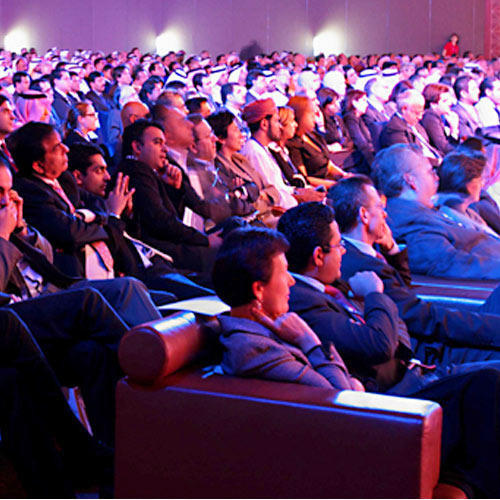 CME Conference Organizing provides advanced technical support with its permanent staff supplemented with other sources of professional assistance. All are experienced, well trained and recognized for their high professionalism and personal touch that assures the success of the event.
CME Conference Organizing has a steadily growing reputation having organized many successful scientific and other events from local meetings to international congresses held in Dubai and other parts of UAE.
Our sister Company Promed Medical Events was established in Cairo 2000 and have Leader Ship of the field of organizing , medical , conference and events such as pediatric, ENT, cardiology, and many other specialties
Reasons for choosing CME Conference Organizing
Because we are the leading company in our sector
Because the loyalty of our clients vouches for our management skills
Because we can count on a team of highly-skilled professionals
Because we possess the most modern technical resources
Because we carefully select our suppliers
Because of our flexibility and great capacity of reaction
Because our aim is to ensure the success of your congress
Because we strive to achieve maximum profitability for our clients
And above all, because we love our work
Get in Touch With Us
Contact us if you need our services. We are here to answer any questions you may have. We will be happy to make your events memorable!